Here at JSJ Events, we love shining a light on powerful women so we sat down with Sarah Hoffman, former managing director of MMMMaven and yoga teacher, to find out more about her story!
For the past five years you were the Managing Director at MMMMaven, a new-era music education project and event producer. Can you explain a little bit about your role and why you took that position?
I took the position because I knew I wanted to do something business related but creative and I was passionate about music, particularly electronic music at the time. I started as an intern, working 3 days a week, selling the DJ/Producer classes. As the school grew, I ended up working more and it became a full time job. I was very interested in community work so in addition to the sales stuff, I went out in the community and brought music technology to kids. That was something I became really passionate about over the years. After a colleague left in 2015, I took on her admin responsibilities and managed the day to day operations of the school. I did that until I left in summer 2017.
Recently you parted ways with MMMMaven to pursue your love for yoga full time. When did you develop your passion for yoga?
I started practicing yoga about 5 years ago right after I graduated from college. I was dealing with a lot of "life stuff" and needed to learn healthy coping mechanisms. The yoga studio became a safe space where I could move and breath and learn to be OK where I was in that moment. Soon after I started practicing, I felt the benefits of the practice and wanted to share it with others.
How important do you think it is to follow your instincts when it comes to pursuing your passion as a career?
Why the hell not, it makes life exciting. And following your passion is usually challenging so there is a lot of growth involved. Although I think it's important to keep in mind that not everyone has the time or resources to follow their passion, maybe they have crippling student debt or a family to support or maybe they are dealing with mental health issues and are just trying to get by. I think it's important to be aware of these things. Also, I think it's important to make sure you are making a positive impact in someway.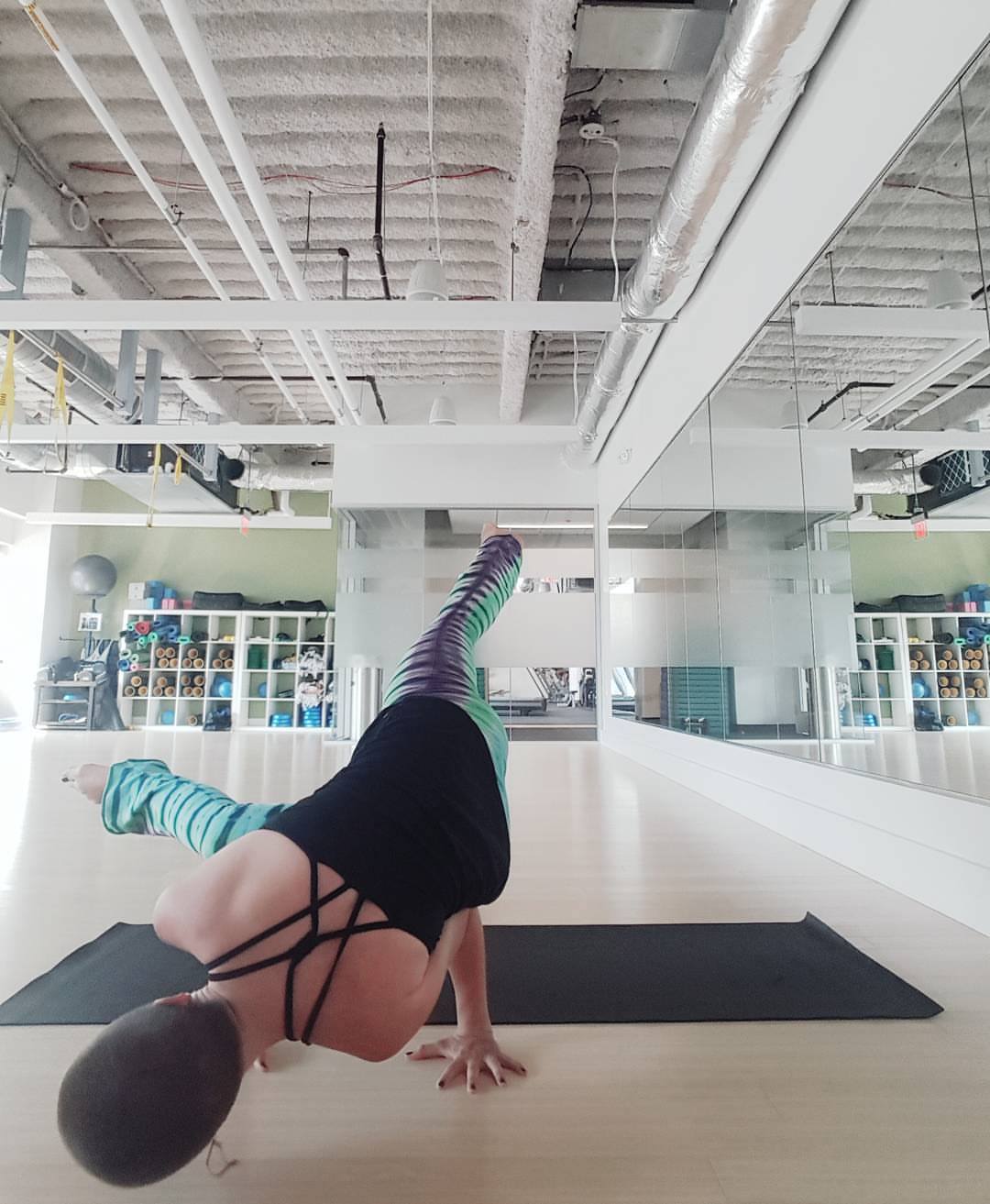 Want to take classes with Sarah?
Check out her schedule below!
O2 Yoga: Mondays @ 8AM, Wednesdays @ 6PM, Fridays @ 8:30AM
The Corner Studio: Thursdays @ 10AM
For private instruction or private events, email Sarah at
Post by Tori Leche